Implants by Body Part
These implants are designed for particular specialized anatomic issues. Some of the major advantages of proximal humerus implants include:
Provide options of hemi-arthroplasty, linked joint sparing or glenoid
There are a variety of fixation methods that can be done using proximal humerus implants, such as uncemented stem, HA coated collar, extra cortical plates for additional stability, holes for soft tissue attachment and intra cortical plates.
The Proximal Humerus Implants can be easily incorporated with the Flexi-Elbow

The GPC Medical Limited offers a great variety of best quality Proximal humerus implants.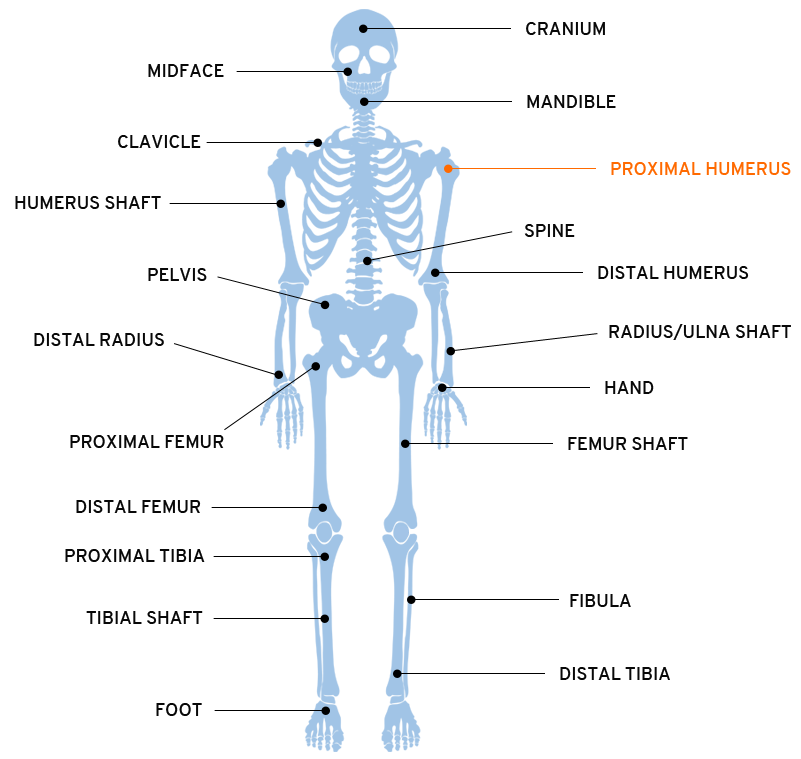 Proximal Humerus Implants